There are so many ways to entice customers new and old to your eatery these days. Even takeaways are vying for valuable business and repeat customer flow. Why miss out on this revolution? Takeaways and fast food outlets tap into a valuable revenue stream with an online takeaway ordering system EPoS solution. It doesn't mean you have to buy a full blown EPoS solution just the technology to link your web with an ordering and delivery or collection solution. Ask Business Reply about the TouchTakeway solution developed by ICRTouch and available in the West Midlands area.
I popped in to my local chippy last week for some cheeky lunchtime chips and was amazed to see they were offering a click and collect service. How popular can that be I wondered? Then I saw a queue of about 12 people who had come to pick up their order during their limited lunchtime from work. So – the answer then appears to be quite popular indeed!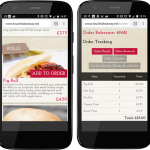 There are so many well known food ordering websites around these days that it just shows that many people like to have the benefit of ordering food ready for a convenient pick up from their local takeaway from pizzas to kebabs and sushi to ready meals. Many of these websites offer discount loyalty to customers and special offers to entice them to buy. However, as they are a third party website they show lots of your competitors as well as potentially tastier offers in a wider area.
Online takeaway ordering system EPoS is linked to your own business website – you can make the special offers you wish for your takeaway outlet or give offers to coincide with local events – the choice is yours. Customers will be able to see what you have to offer from your array of takeaway food options – your whole menu will be available to choose from in the comfort of their home or work place. Customers will also be able to add side orders or drinks and extras as you offer them online. The main benefit to using TouchTakeaway is that it only incurs a monthly fee not a commission on your sales or projected sales. Using a third party food ordering solution may have disadvantages as discussed in this article in The Independent. However with TouchTakeaway you will be using your own independent website with the associated benefits.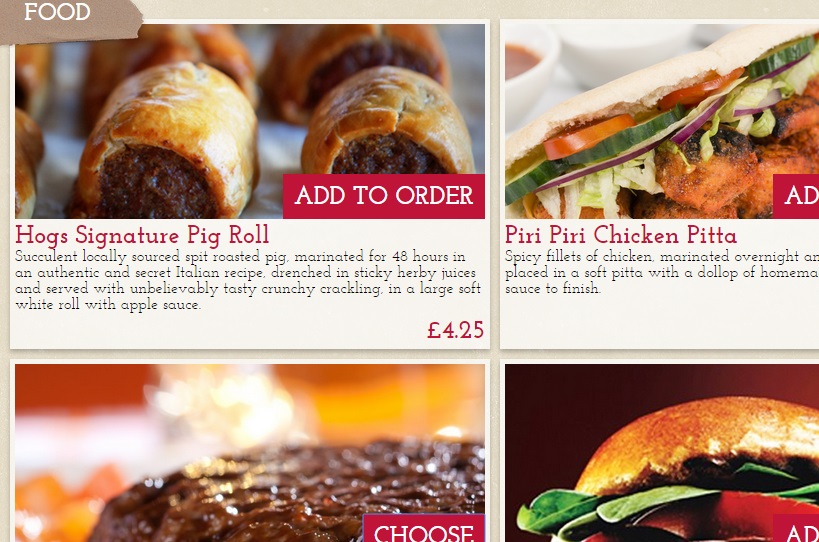 Once customers have chosen their favourite dishes from your menu they can pay via a number of options from cash on delivery to PayPal and then collect from you once ready. Or alternatively you can offer a collection service to add even more benefits to the customer – no cold car drive to the outlet or missing their favourite TV show.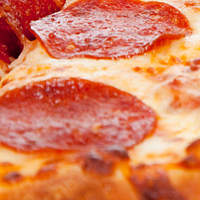 And for the takeaway owner no long queues and stressed staff – no issues with food taking time to cook whilst customers wait around getting bored and more importantly no hidden charges! A monthly fee helps you to manage your online orders with no unmanageable costs.
Contact our team to find out how to develop and move with the times whether you have a burger van or a fast food restaurant on 01527 514191 and we will demonstrate how this software can help you.
provide secure, premium web hosting for every single site….. our team of web specialists will build your online ordering service for you, ensuring a robust and user friendly experience with seamless integration with your existing web presence. What's more, there are no expensive order commissions cutting into your turnover – just a fixed monthly fee."