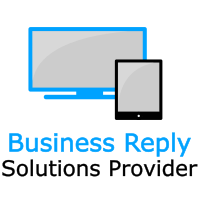 Business Reply Tech Products
with tech products for all
Technology advances at such a quick pace that it is often difficult to keep up with the latest trends and business ideas. The products offered by Business Reply will ensure businesses have the resources they need to operate efficiently and productively within the modern world of businesses, in which we all belong.
Business owners often need to be able to master skills or complete tasks that they can't always afford to contract out to others. Tech products can help with the management of your inhouse tasks such as printing loyalty cards or product labels.
Networking
Networking connectivity does not have to be complicated. These devices are easy for anyone to use even if you're not a professional. Ideal for SME's requiring a powerful wireless LAN in an easy and yet powerful solution. Connectivity is a pre-requisite in many business environments including offices, hotels and visitor centres.
Card Printing
Whether you have a loyalty scheme, membership programme or employee identity policy you need printed cards. You can use a card printer in your own business premises to get professional results and print off small quantities as needed. Cards can be printed with photos or barcodes and even contactless features as a swipe or even a smartcard.
Hand Helds
Handheld devices offer a range of useful benefits to business owners and professionals in many trades. Portable mobile devices are a powerful solution for many different tasks. Rugged and easy to use the devices can be used for data collection for stock handling or to progress orders easily. Long battery life and easy to read screens complement the benefits.
Rugged Laptops
Laptops offer a portable solution for working away from the desk. In some trades this can mean they go with you even into industrial or work areas and therefore need to be robust and rugged enough to cope. If you need to work so do they – that's why rugged laptops and tablets are available to cope with dirt, water heavy handling and extreme temperature.