It's a new year and you may have plans to start a new business – so do you need help on how to organise your business whether it's new or established? Business Reply gives tips on how to organise a new business or an established one using an EPoS system.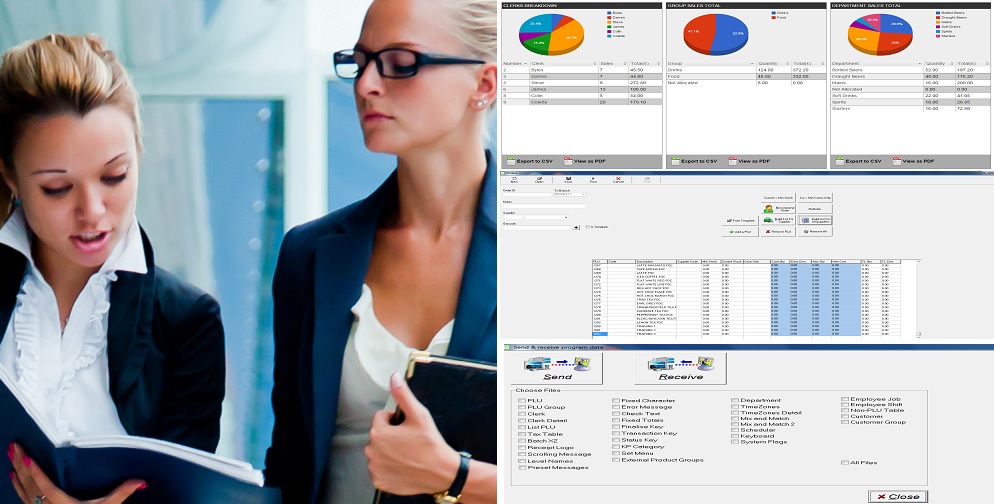 So it's a new year and you have a fab idea to set up a new business. You've found a niche in the market and have decided to open a new store to provide shoppers with your valuable product. How is it best to go about planning to ensure your business is organised right from day one? Well we at Business Reply tend to think that an important part of organisation is helped by using an EPoS till system. The EPoS till if used correctly (and we will show you how to use it properly!) can be a business asset for lots of different businesses.
It's not only new business that can benefit from an EPoS system and the organisation it can bring to your establishment – the advantages are many fold and can help you run your business more easily and thoroughly. Ideas on how to how to organise a new business can also apply to existing traders.
From the planning stage you will have an idea of what product you are selling and where to buy it and perhaps you even have an idea for marketing – that's brilliant! Now how are you going to manage your stock? You need to know that you are making a profit as that's what a business needs to do – but it also needs to run smoothly day in day out. A good EPoS system will enable you to track stock movements in and out. You can use an electronic barcode device to speed up instore stock counts and ordering. Organise stock by supplier so you know where you can buy certain items – create an order direct from your till system to send to your supplier this will ensure a streamlined system is upheld. Start as you mean to go on set up your stock from outset so you can monitor stock movements and know what stock value you have throughout your trading week.
A back office system linked to your EPoS will allow you to make adjustments to stock and prices, add offers and take reports from a laptop or a PC located away from the shop floor. And the great news is even when you are not there you can monitor your business activity via the EPoS using cloud technology. This is ideal for new businesses as you may have other business commitments or you may be trying to set up a business whilst still working. The reports available are very informative and range from sales by product to stock movements and wastage and can also show sales by operator. You can also set up customer accounts for managing customers sales data and even loyalty systems.
Business Reply will set up your EPoS system to give you the optimum control and organisation for your business needs. We will show you how to manage reports and how to get the most from your till and be assured that as your business grows the EPoS will grow with you giving you long term organisation you can rely on.
If your business is already up and running make a new years resolution to get organised and ask us about the benefits of cloud technology for your business.